Importance Of Using A Qualified Tree Surgeon in Derby
A qualified Derby tree surgeon is vital if you want to take proper care of trees on your property. You might think that a tree doesn't need any maintenance or support, but it occasionally needs help.
When you have to do something, you should hire a qualified tree surgeon. They have the skills and experience to help you look after your tree and ensure it receives the proper care.
Preserving Tree Health
Trees might be hardy, but they can become diseased or die without the proper support. These issues can make them a danger, especially if branches start falling or the trunk begins to weaken.
A qualified tree surgeon can help when it comes to keeping a tree healthy, as the way they prune the tree can support growth and help it to thrive.
Depending on the situation, a tree surgeon in Derby might recommend something based on their experience. This can range from suggesting a crown reduction, pruning the tree to reduce canopy spread, to general maintenance.
Tree surgery can extend to other garden areas – it's not just about the tree. A qualified professional can also take care of your hedges.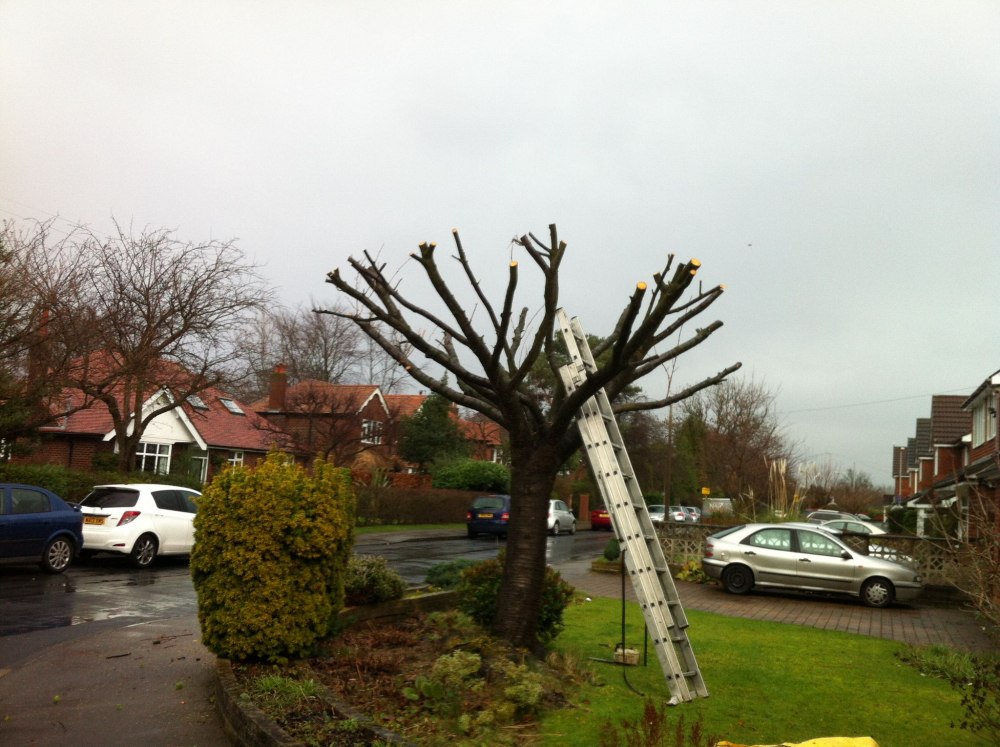 Making Landscapes Look Better
A qualified tree surgeon in Derby is not just a professional you hire when there is a problem – they can also be used to enhance the garden space and make it look attractive.
If you don't look after a tree in the right way, it can start to look unappealing – this can influence the garden's appearance. An adequately landscaped area is a joy to spend your afternoon in – a tree surgeon can help a lot with this.
Protecting Your Family, Property, and the Public
A sick or poorly maintained tree can be dangerous. If the tree is sick, then the trunk or branches may become unhealthy, and if the tree is simply not maintained, it can grow out of control.
In either case, this makes a tree potentially dangerous. If the branches become unsafe, or the tree itself is at risk of falling over, there could be severe damage to both people and property.
A qualified Derby tree surgeon can be a useful resource because they bring experience to the situation and can help advise you on what to do with the tree. If it needs cutting down, they will be able to help with this.
Final Thoughts
When it comes to a tree surgeon, it's not difficult to see the importance. These qualified professionals can provide you with all the support you need to make smart decisions about a tree on your property.
A tree is a big responsibility which is why it is crucial to take a look at what you need to do as a property owner to look after it. A qualified tree surgeon can help a lot with this process and guide you through the process to make sure you look after your tree effectively.
As the premier tree surgeons in Derby speak to us today for all your tree surgery needs, we offer free quotes, free site surveys and handle both commercial and domestic tree surgery services in the area.
https://herringtreeservicesandlandscaping.co.uk/wp-content/uploads/2022/03/Herring-Tree-Services-Landscaping-tree-surgery-nottingham-14-1.jpg
1600
1194
support@yuuzuu.co.uk
https://herringtreeservicesandlandscaping.co.uk/wp-content/uploads/2022/04/Tarmac-Restoration-2-e1651148186812.png
support@yuuzuu.co.uk
2022-04-28 10:22:08
2022-06-04 16:03:58
Importance Of Using A Qualified Tree Surgeon