https://herringtreeservicesandlandscaping.co.uk/wp-content/uploads/2022/04/Tarmac-Restoration-2-e1651148186812.png
0
0
support@yuuzuu.co.uk
https://herringtreeservicesandlandscaping.co.uk/wp-content/uploads/2022/04/Tarmac-Restoration-2-e1651148186812.png
support@yuuzuu.co.uk
2022-05-18 14:00:36
2022-05-18 14:00:36
Large Conifer Hedge Trimmed Back
If you've ever owned a tree on your property, then you probably know how big they get. Trees are incredible displays of nature, but at the same time, they are a pig to deal with when it comes to maintenance. They are big, unruly, and if left unchecked, could be very dangerous to the surrounding area.
For this reason, a lot of people choose to work with a reliable tree surgeon. The tree surgeon, after all, is somebody who is qualified to perform maintenance and basic upkeep on the tree, as well as take it down if it becomes a major problem. If you are not already working with a reliable tree surgeon, you need to be. When working with quality tree surgeons you need to know they can handle your tree removals safely and reliably.
Let's talk about why.
Keep Your Tree Healthy
If you own a tree, then you have a responsibility to keep it healthy and in good condition. This can be a challenge for anyone who isn't qualified or trained on how to do that.
Hiring a tree surgeon can help you to make a series of sensible decisions about what your tree needs. Naturally, tree surgeons are highly trained, and have plenty of experience when it comes to creating and maintaining healthy treats. They can advise you on whether or not you need to perform regular maintenance, remove certain parts of it, or even cut it down and start again. The wisdom of a tree surgeon is highly recommended, because it will help you a lot.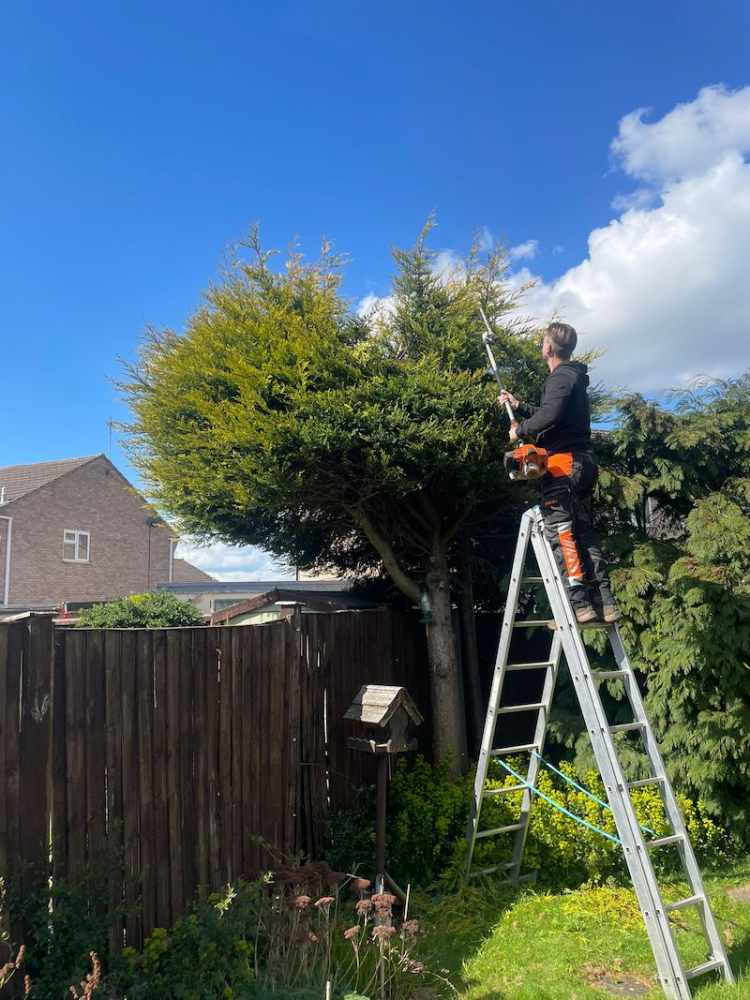 Better Appearances – Healthier Trees
Obviously, one of the biggest benefits to come from having a reliable tree surgeon is the fact that they will be able to help make sure that your tree continues to look as good as possible. A healthy looking tree is a good looking tree, and a good looking tree is a very desirable feature.
Things like damaged limbs and unruly body parts can quickly become unsightly, which will definitely reduce the appeal of the tree, and make it less attractive for everybody to look at, including your neighbours. Hiring a tree surgeon is the best thing that you can do in this regard, because it will make sure that you can take care of the tree without having to do anything extreme.
Your tree surgeon will simply make sure that the tree continues to look good by providing maintenance, and the result is that you have a more attractive offering on the property.
Tree Preservation
Interestingly, in a lot of situations, you've actually inherited the tree. It was standing long before you got here, and is a core part of the property that requires basic maintenance.
It's really nice to look at the tree and be able to see all the history that comes from it, especially when it looks as good as it does. However, there are plenty of situations where the tree will pre-date most of the outside property.
This is not a problem by any means, but it does task you with a certain level of responsibility. You need to make sure that the tree is kept in as good condition as possible, and you need to do that by hiring a tree surgeon.
In many cases, the only reason the trees last as long as they do is that they have regular maintenance.
A tree surgeon can help to tell you how your older, more established tree is taking over, how long it's got left, if it's dangerous, and a bunch of other cool things like that. However, the one thing that they definitely do is look after it, and make sure that it will keep standing tall.
Increasing Property Value
Ultimately, it's not too far of an exaggeration to say that most of what we do in life is for the sake of earning a bit of money. When it comes to your property, most people tend to be quite big fans of anything that will improve the value of the property. This is pretty normal, especially when you consider that the average property is sold within 10 to 15 years.
As a result, it's not particularly difficult to see that when it comes to a big tree in the garden, looking after it probably is a great way to improve property value. A skilled tree surgeon is therefore an investment. They are helping to make sure that your property continues to look great for the longest time.
By taking care of the tree, you directly improve the value of the property, which means that if you ever do want to sell, you'll be able to do so and make a bit of extra money because you have this attractive outdoor feature that has been properly looked after. It's a feature that most people don't think about, but ultimately, having a good tree surgeon on hand will improve the quality of the property and that's where the value is.
Final Thoughts
As you can see, there are plenty of different reasons to hire a qualified tree surgeon. If you have a large tree on your property, then you should take care of it for many reasons. Obviously, safety will always be the number one concern, and a qualified tree surgeon will help to keep the tree safe from harm, but there are other benefits to come from it.
Ultimately, being able to take care of the tree and improve the value are always good things. It's fun to check out what's available, and you should know that there are plenty of different options to explore. At the end of the day, a large tree in your garden could be a great asset, and one that you should think about when you move in. How will you choose to look after the tree? What decisions will you take?
It might seem like a pain, but taking the time to improve the tree and fortifying it will definitely pay dividends later on down the line, especially when the tree gets older or you want to be able to move.
If you are looking for a reliable and long established tree surgeon in Derby or Derbyshire areas, then why not speak to our team today for free advice and a no obligation quote on your tree services needs.
https://herringtreeservicesandlandscaping.co.uk/wp-content/uploads/2022/04/0f477229-4dbf-48a8-ab6f-e76bd341e8ab.jpg
1067
800
support@yuuzuu.co.uk
https://herringtreeservicesandlandscaping.co.uk/wp-content/uploads/2022/04/Tarmac-Restoration-2-e1651148186812.png
support@yuuzuu.co.uk
2022-05-18 11:09:25
2022-05-18 11:10:48
Why You Need a Reliable Tree Surgeon